YE Anping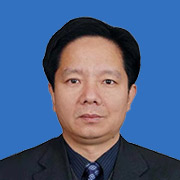 Director
South-South and Triangular Cooperation Division at FAO
Mr Ye Anping is the Director of South-South and Triangular Cooperation Division (PST) at the Food and Agriculture Organization of the United Nations (FAO). He leads FAO PST to foster an enabling environment for effective international partnership and cooperation with knowledge networks and platforms, and serve as a hub of knowledge generation and exchange to accelerate and scale-up sustainable agricultural practices, technologies, and innovations to address challenges in agriculture and rural development facing developing countries and eventually contributing to the achievement of SDGs. He first joined in FAO as Senior Advisor to Director-General at Office of Director-General, FAO based in Rome since 2019.
Prior to joining FAO, he worked at Ministry of Agriculture and Rural Affairs of China in different key positions to manage international affairs, including Department of International Cooperation, and Agricultural Trade Promotion Center. During this period, he also served respectively as the China Executive Director on IFAD Board, WFP Executive Bureau, and CGIAR Fund Council. From 1999 to 2005, Mr. Ye served as First Secretary in China Permanent Representation to UN Agencies for Food and Agriculture in Rome, Italy.
Mr. Ye holds a Bachelor of Science in Agronomy (Animal Husbandry) from Zhejiang University in China.
Keynote speech title: Foster an enabling environment through South-South and Triangular Cooperation to transform agri-food system through youth-led innovative digital solutions and business model

return
© 2020 Zhejiang University