HE Lianzhen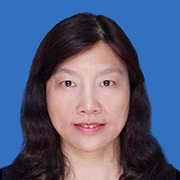 Vice President
Zhejiang University
Professor Dr. HE Lianzhen assumed the role as Vice President of Zhejiang University in June 2018. She also serves as a member of the standing committee of CPC Zhejiang University Committee, Dean of ZJU's International Campus and Secretary of the CPC Committee of ZJU's International Campus.
Prior to her current position, Dr. HE was dean of School of International Studies from March, 2009 to November, 2016 and dean of the Academy of Humanities and Social Sciences from April, 2016 to April, 2017.
Dr. HE got her Master's degree in Applied Linguistics from the University of Birmingham, UK (1993) and her PhD degree in Linguistics and Applied Linguistics from Guangdong Foreign Studies University, China (1998). Her main research interests are language assessment, applied linguistics, and discourse analysis. She was senior visiting scholar at University of California at Los Angeles in 2004, Benjamin Meaker Visiting Professor at University of Bristol in 2014. She was awarded National Professor of Distinction by Chinese Ministry of Education in 2006. Her publications include articles on language assessment research in top journals like Language Testing, Language Assessment Quarterly, and many key journals in China.
She is also director of the National Advisory Board for College Foreign Language Teaching of the Ministry of Education, chair of "Double First-class" University Network, China Education Association for International Exchange, and vice chair of China Association for Language Testing and Assessment.

return
© 2020 Zhejiang University