Jocelyn Brown Hall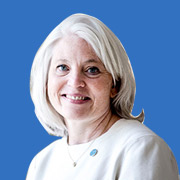 非洲区域办公室副代表
联合国粮食及农业组织
Ms Bechdol is responsible for FAO's Partnership and Outreach work, including Partnerships and UN Collaboration, Resource Mobilization and Private Sector Partnerships, South-South and Triangular Cooperation. She also leads programmes in the area of Plant Production and Protection and oversees FAO's main technical advisory committee on agriculture, the Committee on Agriculture (COAG) as well as the International Plant Protection Convention (IPPC) Secretariat.
Ms. Brown Hall joined FAO in April, 2019, after serving for 22 years in the U.S. Department of Agriculture, where she oversaw USDA's international agricultural development and food security programs, totaling nearly $2 billion annually.
Ms Brown Hall, a national of the United States, holds a master's of business administration (MBA) in international business and development from the George Washington University, Washington, D.C. She also graduated magna cum laude from Harvard University, of Cambridge, Massachusetts, with a degree in American Literature.

返回
© 2020 浙江大学 版权所有